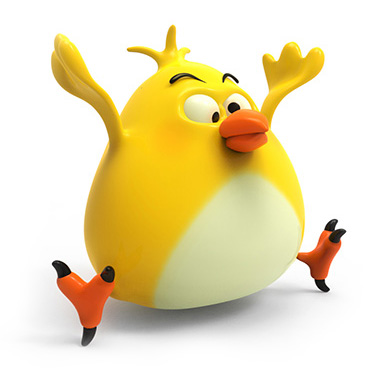 Buy Professional 3D Game Models
Buy or download free 3D Game Models to be used in your game development projects, film, animation, VR/AR. We have high quality unique 3D models which include: characters, vehicles, fantasy creatures, robots, sci-fi and more for indie developers working in Unity3D or Unreal game engines. If you can't find what you need, feel free to request a 3d model, our goal is to assist you, the developer with providing awesome game-ready 3D models which you can simply drop right into your project and focus on making your game fun. NEED CUSTOM CHARACTERS?
A Well Done Model
Really like the styles of toy cars. Thanks for sharing, will try to purchase the other cool cars in the future.
Amazing
A beautiful model. Love the style. The full pack looks awesome.
Great, Fun Model. Very helpful Artist.
This model looked so cute, yet scary. I asked for some more animations and the modeller went way beyond the call of duty to deliver just what I asked for. Really nice to work with and hope to do so again.
Very Good
Variety of cartoon vehicles (cars, aircraft). Classic Cars, sports and war). and professional modeling and beautiful textures. The cartoon games will be beautiful with this asset. I recommend.
This is a great pack of sea creatures in a cute, yet sometimes scary, style. Perfect for games. Each creature has its own animations, and the artist even added some more animations at my request.
Really wonderful pack of cartoon vehicles. Nearly 40 cars ready to drop into your game. Models and textures are included making customization super simple. Very pleased with my purchase, thanks UIStudios.
I mean, have you seen that thing. This could literally be part of one of angry birds cinematic scenes, and god knows what budget Rovio's working with. I will come back for more.
Very nice cars pack. I used it in my game and I am totally pleased with it!